HOT TUBS IN EL PASO COUNTY
Want to get the hot tub of your dreams?
MAKE A LASTING INVESTMENT IN YOUR HEALTH AND LIFESTYLE
There's no doubt about it, hot tub ownership truly is its own lifestyle. Spending time in a spa regularly can improve your physical, emotional and mental health in a number of ways. These effects can undoubtedly help to improve your overall quality of life, especially once you make hot tub time a part of your daily routine. At Oasis Hot Tubs in El Paso, we have a wide selection of hot tubs for sale from a number of industry-leading brands. Our team of experts can walk you through our Jacuzzi® Hot Tubs, Dimension One Spas® and Dream Maker Spas™ when you contact or visit our showroom.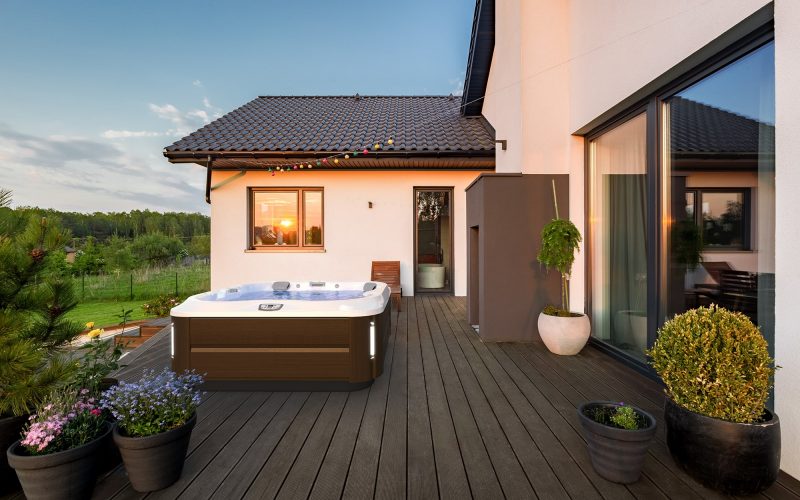 GET THE BEST PRICE
Find the best hot tubs and spas for your lifestyle and budget.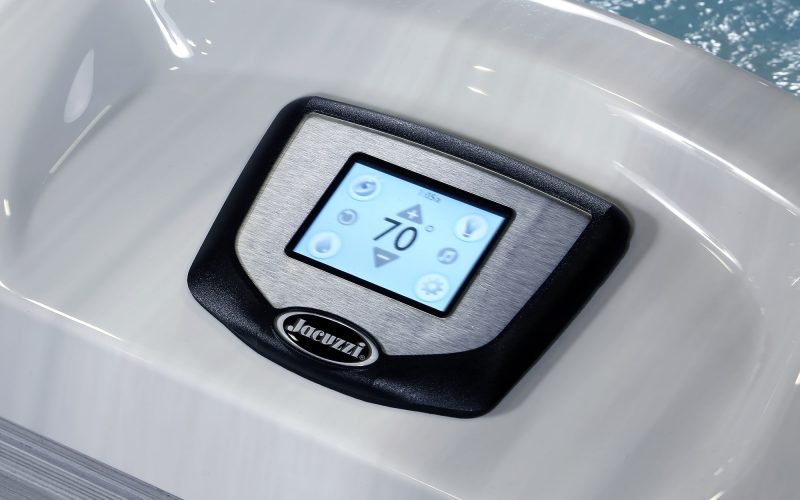 EXPLORE FEATURES
Hydrotherapy jets, ergonomic seats, expert filtration, and more!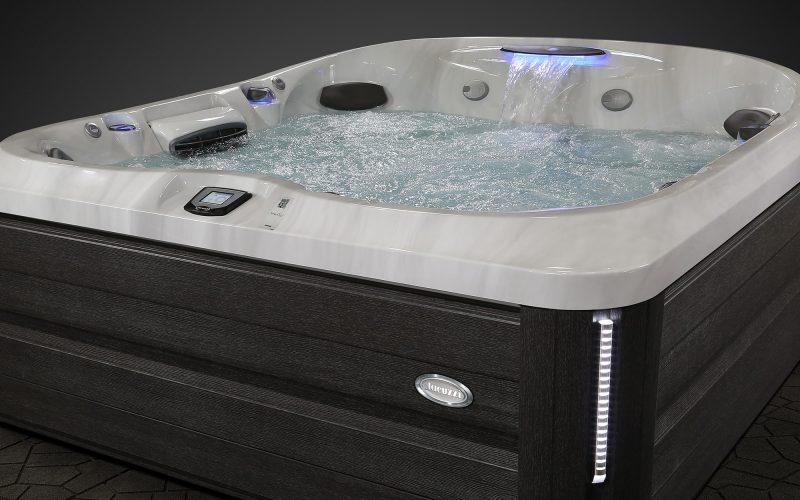 BROWSE ACCESSORIES
Equip your spa with accessories built for both style and function.
Using a hot tub on a regular basis can improve your health and lifestyle in a number of ways. While some install a hot tub merely for the relaxing experience that one can offer, they are delighted to find out that the benefits don't stop there! Some top reasons to own a hot tub include:
Spend more time outside
Bring your backyard to life
Ease aches and pains
Soothe tender or stiff joints
Ease feelings of stress
Improve poor sleep patterns
Heal following an injury
Improve balance, flexibility and overall mobility
Visit or contact
Oasis Hot Tubs in El Paso
today to get started with some of the best hot tub prices in El Paso County. Our team can walk you through our many hot tubs for sale and ultimately find the best spa for you and your loved ones. Browse spas from the top brands, including Jacuzzi® Hot Tubs, Dimension One Spas®, Dream Maker Spas™, and Caldera® Spas at Oasis Hot Tubs today.
GET THE BEST PRICING TODAY
Simply complete the form below and we will be in touch shortly with the price for your desired spa.